5. Lanceypooh
---
YouTuber Lanceypooh was out in the middle of the night searching for Pokémon with his friends when all of a sudden, his Pokéradar ended up sending him to someone's private property. The owner of the property mistook Lancey's harmless Pokémon hunting for trespassing and began to open fire at Lancey and his friends after giving them a brief warning. Luckily, Lancey and his friends managed to drive out of harm's way and nobody ended up hurt during the incident.
4. Shayla Wiggens
---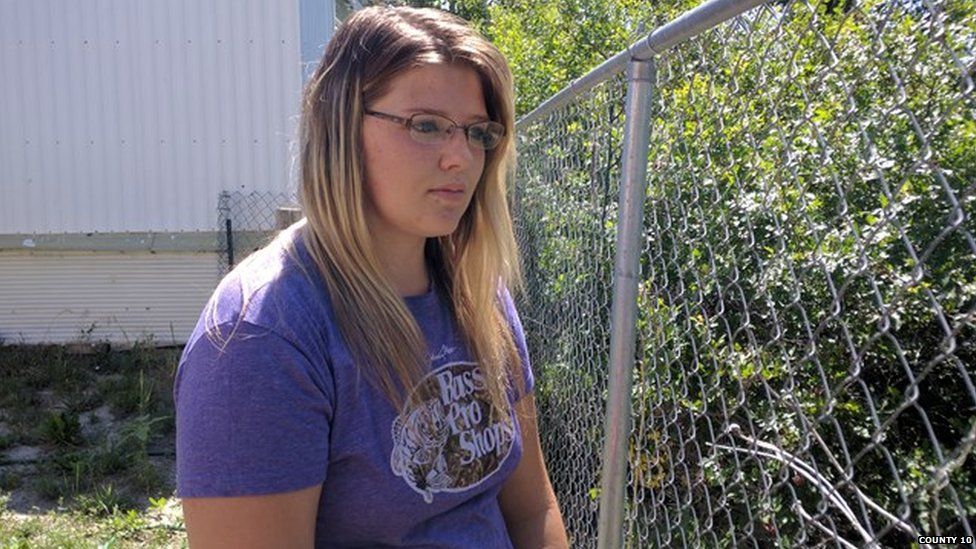 19-year-old Wyoming girl, Shayla Wiggens, was up and ready to catch some Pokémon, however, the game lead her to a shocking surprise as she jumped a fence to reach the edge of a river. As she was adjusting to her surroundings, she spotted two deer near the water's edge and then found a dead body lying in the water, wearing just a black shirt and pants. She immediately dialled 911 and waited for a police officer. Wiggens later went on to say that the gruesome find will not deter her from playing again.
3. Autumn Deiseroth
---
15-year-old teenager, Autumn Deiseroth, was playing Pokémon Go when she was hit by a car as she was crossing an intersection in Tarentum, Pennsylvania. The girl sustained collarbone and foot injuries, as well as numerous cuts and bruises. Although Pokémon Go cautions players to be aware of their surroundings, Autumn blamed Pokémon Go for the injuries she sustained, claiming she was forced to cross the four-lane road in order to catch the Pokémon.
2. Pokemon Go Robbers
---
In the city of O'Fallon in Missouri, four teenagers ambushed harmless Pokémon Go players after using their knowledge of specific spots in the game that they knew would attract players. The teenagers robbed their targets at gunpoint before officers were called onto the scene. Authorities charged 18 year-old Shane Baker, 17-year-old Brett Miller, and 18-year-old, James Warner, with first-degree robbery and armed criminal action. All three were being held with bail set at $100,000, which is cash-only by the way!
1. Jerson Lopez de Leon
---
On a street in Chiquimula, 120 miles from Guatemala City, 18-year-old Jerson Lopez De Leon was playing Pokémon Go with his 17-year-old cousin, Daniel Moises Picen, when the unfortunate happened. The two were ambushed and shot at. Local reports claim that Leon was then shot dead, while Picen was badly wounded. It still isn't clear why the two were attacked but police are looking for the occupants of a van that was seen speeding away from the crime scene.