5. Tony Yahle
---
Ohio diesel mechanic, Tony Yahle, made news headlines after he essentially 'resurrected' from the dead. Yahle was rushed to hospital on the morning of the 4th August 2013 after his wife noticed that his breathing sounded strange. He remained stable for several hours until later in the afternoon when his heart suddenly stopped beating. Efforts to revive Yahle by doctors were unsuccessful and after 45 minutes had surpassed, he was pronounced dead. Refusing to acknowledge the news, Tony Yahle's son, Lawrence, then ran down the corridor to his father's body and shouted, "Dad, you're not going to die today!" Coincidence or not, Yahle started to show signs of a heartbeat just moments later and went on to make a full recovery with no possible defects in his heart. Doctors were completely stunned and Yahle attributes his faith for his miraculous revival.
4. MaNdlo
---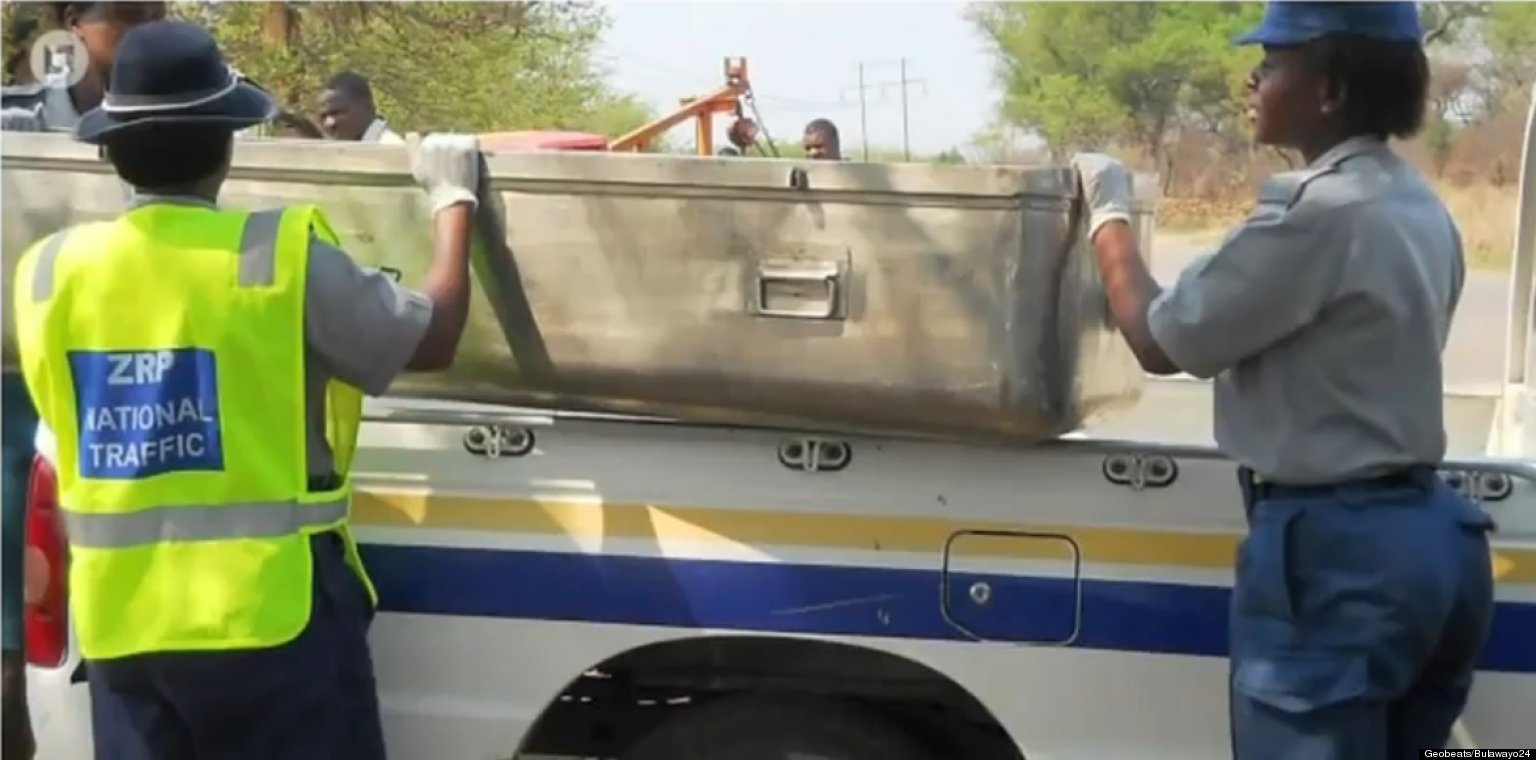 A prostitute from Zimbabwe was engaged in sexual activities with one of her clients when she suddenly collapsed and 'died'. Authorities were immediately called to the hotel where the two checked in and a crowd had gathered around her lifeless body to watch. As authorities were loading her body into a steel casket, the seemingly dead prostitute all of a sudden woke up in a panic screaming, "You want to kill me!?" Witnessing a woman that was presumably dead come back to life shocked many onlookers who fled the scene in terror. MaNdlo was then escorted back home while her client that she conducted her 'business' with quietly escaped from the hotel moments after the authorities had left.
3. Carlos Camejo
---
In 2007, a Venezuelan man by the name of Carlos Camejo was involved in a horrific high-speed collision that left him 'dead' according to medical officials present at the scene. After being declared dead, Camejo was transferred to a morgue where he was prepped for an autopsy. As an incision was made across his face, medical examiners noticed that something was wrong as large amounts of fresh blood started to seep out. Camejo then suddenly woke up because the pain was 'unbearable' as he later described and he was promptly stitched up by the medical examiners.
2. Li Xiufeng
---
95-year-old, Li Xiufeng from the province of Guangxi in China stunned neighbours when she awoke from her coffin six days after she had seemingly passed away. The 95-year-old at the time was found motionless and not breathing in bed by a neighbour and there was no response despite efforts to try and wake the woman up. As a result, she was placed in an open coffin at her house under Chinese tradition in order for friends and relatives to pay their respects and preparations were made for her funeral. After 6 whole days surpassed and a day before she was going to be permanently put to rest, neighbours were startled to find that the coffin was empty and the 'corpse' was gone. After searching the property, Li Xiufeng was found in her kitchen cooking as if nothing had happened. She said, "I slept for a long time. After waking up, I felt so hungry, and wanted to cook something to eat. I pushed the lid for a long time to climb out." It is reportedly believed that Li Xiufeng suffered from an artificial death during which the person has no breath but the body remains warm.
1. Lyudmila Steblitskaya
---
A Russian grandmother from Russia by the name of Lyudmila Steblitskaya cheated death on not one occasion but two. What was even more impressive about this case was the fact that Lyudmila spent three days refrigerated in a morgue and survived against all odds. She was even very close to being cut open for an autopsy, a few minutes away in fact, however, she awoke in time with her skin cracked and peeling off because she had been frozen for three days. This perplexed doctors as they went from previously offering their condolences to informing Lyudmila's daughter that "her mother was not dead, but was in her bed breathing and alive". Less than a year later, Lyudmila was taken back to hospital and was pronounced dead, however, was brought back to life several hours later. If death ever comes knocking on her door for the third time, let's just hope that the term "third time lucky" will apply.