There have been so many instances where the WWE went too far and crossed the line that should never be crossed. So many, in fact, that there are too many to include in this list. Here are 5 times the WWE went a little too far.
5. CM Punk Mocks Paul Bearer
---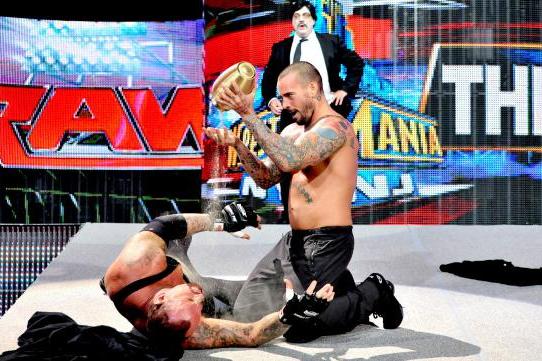 On the 5th March 2013, William Moody, better known by the name, Paul Bearer, tragically passed away and just days after his death the WWE had the ingenious idea of capitalising on the situation by mocking his death. As The Undertaker was paying tribute to his old friend, he was abruptly interrupted by CM Punk, who went on to mock Paul Bearer and show nothing but disrespect. If that wasn't a punk move, then I don't know what is! To make matters worse, CM Punk's manager at the time, Paul Heyman, even dressed up as Paul Bearer and impersonated him while CM Punk attacked The Undertaker and poured the ashes of Paul Bearer over him. As you can imagine, this shocked fans as a beloved figure in the world of Wrestling was mocked just days after his death. What's even more crazy is that Bearer's family actually approved of these segments! Although, CM Punk was a massive heel at the time, you can't deny that the WWE went a little too far with this!
4. JBL Kicks Out Illegal Immigrants
---
Back in 2004, JBL became a heel for the first time since 1999 and became embroiled in a feud with Eddie Guerrero. He was aware of Eddie Guerrero's Mexican roots and used this to cut his first promo saying that Eddie's ancestors were illegal Mexican immigrants. The promo involved JBL heading to the border between Texas and Mexico where he hunted for illegal immigrants crossing the border and talked about how they are destroying the American economy. This reminds me of a little someone… He then proceeded on to literally kick out a family of immigrants that he spotted crossing the border in order to win "A Great American" award. Bizarrely, this granted him a number one contendership match to win the WWE Championship. I don't know about you but don't you think that was a little bit… racist!?
3. Vince McMahon Fakes His Death
---
Vince McMahon has survived a lot of things in his time in the WWE from 'comas' to an exploding limo. He is pretty much the modern day Jason Voorhees. The WWE thought it would be a great idea to create a storyline 'killing off' the boss with his limousine exploding as he got in ready to leave the arena. The WWE even went as far as reporting The Chairman as missing and presumed dead. The storyline suddenly came to an end just two weeks later when a real life tragedy occurred with the death of Chris Benoit.
2. Trish Stratus Barks Like A Dog
---
Seth Rollins is the first and only wrestler to this day to win the Ring of Honor, NXT and WWE World titles. During his time at Ring of Honor, Rollins wrestled under the name "Tyler Black" and captured the Ring of Honor World Championship after defeating Austin Aries. Following this, Rollins signed a developmental contract with the WWE and was assigned to Florida Championship Wrestling, now known as NXT. He lost his debut match against Michael McGillicutty, a.k.a. Curtis Axel, sorry what!? Who remembers that? He eventually gained the FCW Florida Heavyweight Championship after defeating Leo Kruger, better known as Adam Rose. Finally, as we all know, he captured the WWE World Heavyweight Championship at WrestleMania 31 after he cashed in his Money In The Bank Contract.
1. Triple H Has Sex With A Mannequin
---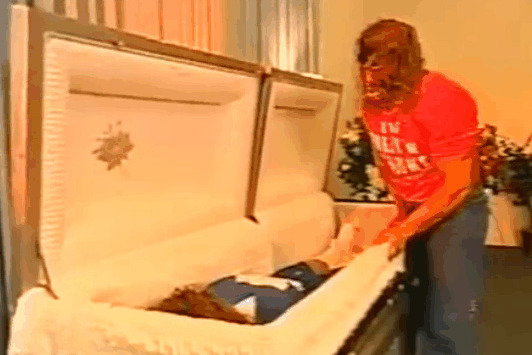 It is exactly what it looks like! A feud between Triple H and Kane crossed the line when the WWE thought it would be a good idea to let The Cerebral Assassin f*ck a mannequin with Kane's mask on. OK, for those of you who weren't aware of this, let me explain. As the storyline unfolded Triple H started to reveal Kane's troubling past. He incriminated Kane of murdering his girlfriend, Katie Vick, in a car crash and even accused Kane of necrophilia. In order to prove his accusations, Triple H went a little overboard when he put on a Kane mask, undressed himself and molested the mannequin that depicted Katie Vick. It was a rather disturbing moment that went too far and one that the WWE does not want anyone to revisit. The Game f*ck*ng a mannequin… Your eyes are forever scarred my friend… Your eyes are forever scarred!