5. Progeria
---
Progeria is caused by a single tiny defect in a child's genetic code, but it has devastating and life-changing consequences. On average, a child born with this disease will be dead by the age of 13. As they see their bodies fast forward through the normal process of ageing they develop striking physical symptoms, often including premature baldness, heart disease, thinning bones and arthritis. Progeria is extremely rare, there are only around 48 people living with it in the whole world. However, there is a family that has five children with the disease.
4. Walking Corpse Syndrome
---
Walking Corpse Syndrome is a syndrome of mental depression and suicidal tendencies, in which the patient complains of having lost everything and, even believing that he or she has died and is a walking corpse. This delusion is usually expanded to the degree that the patient might claim that they can smell their own rotting flesh and feel worms crawling through their skin. The latter phenomenon is a recurring experience of people chronically deprived of sleep or suffering amphetamine/cocaine psychosis.
3. Elephantiasis
---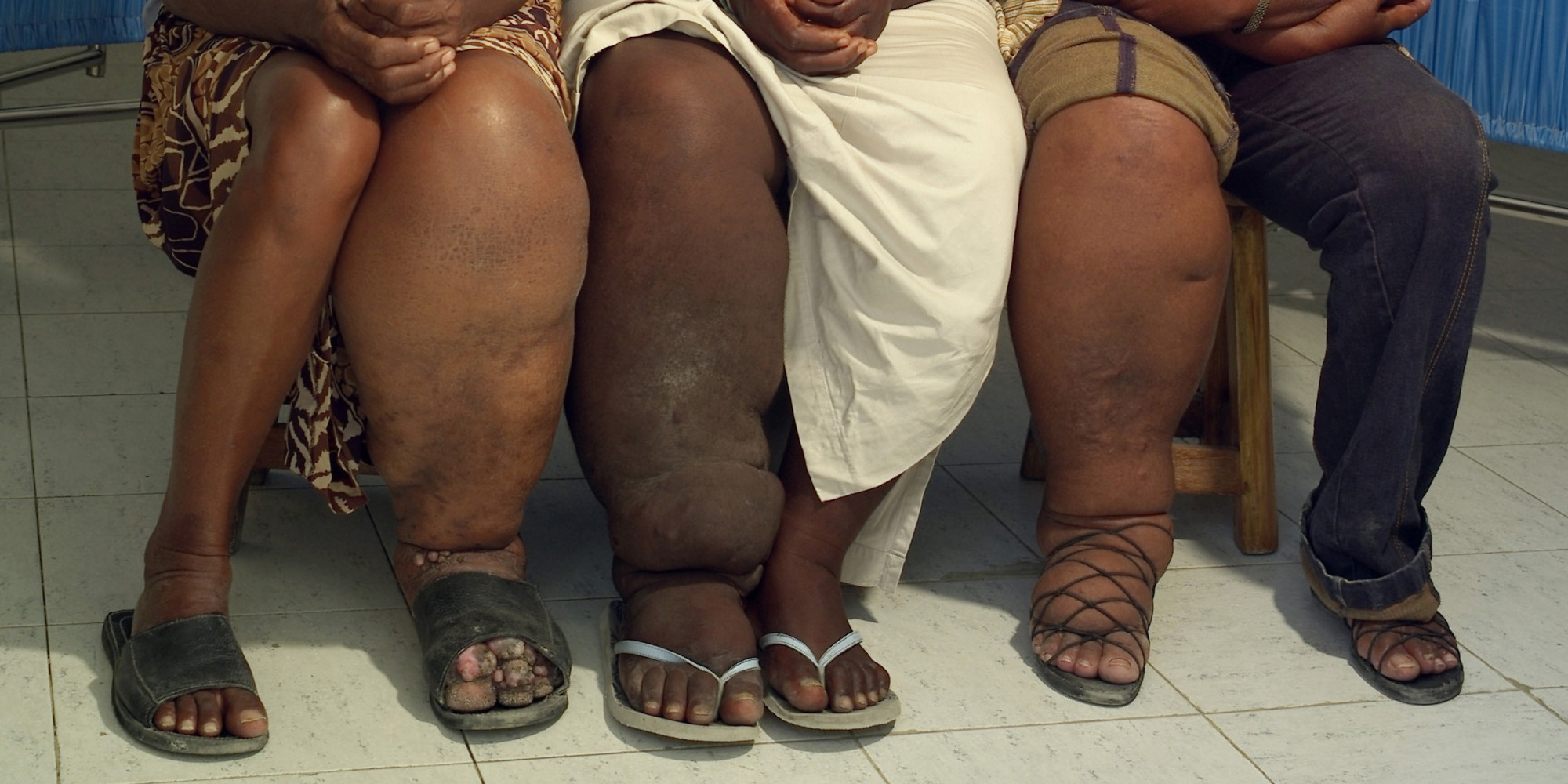 Lymphatic filariasis, also known as elephantiasis, is best known from dramatic photos of people with grossly enlarged or swollen arms and legs. The disease is caused by parasitic worms, all transmitted by mosquitoes. Elephantiasis currently affects 120 million people worldwide. When an infected female mosquito bites a person, she may inject the worm larvae, called microfilariae, into the blood. As the parasites accumulate in the blood vessels, they can restrict circulation and cause fluid to build up in surrounding tissues. The most common, visible signs of infection are excessively enlarged arms, legs, genitalia, and breasts.
2. Alice in Wonderland Syndrome
---
Alice in Wonderland syndrome (AIWS), or micropsia, is a disorienting neurological condition which affects human visual perception. Subjects perceive humans, parts of humans, animals, and inanimate objects as substantially smaller than in reality. Generally, the object perceived appears far away or extremely close at the same time. For example, a family pet, such as a dog, may appear the size of a mouse, or a normal car may look shrunk to scale.
1. Blue Skin Disorder
---
Probably one of the weirdest diseases on the list, the blue skin disorder (aka smurfs). (Sorry I just had to add that joke in there). A large family simply known as the "blue people" lived in the hills around Troublesome Creek in Kentucky until the 1960s. They were the blue Fugates. Most of them lived past the age of 80, with no serious illness – just blue skin. The trait was passed on from generation to generation.